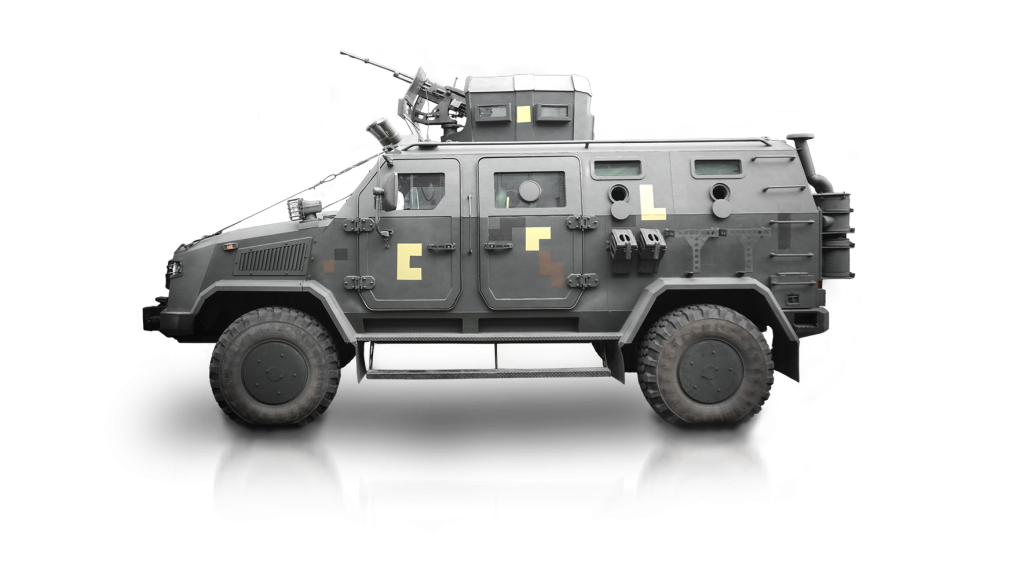 KOZAK-2M1 is tactical vehicle intended for a wide range of combat missions, including actions directly on battlefield. It excels heavy-armored vehicles in maneuverability and portability, and, at the same time, is much better protected than general utility vehicles like HMMWV. Particular attention is paid to the mine protection that allows using these vehicles in «asymmetrical conflicts».
PRACTIKA armored vehicles have a sufficient number of openings (doors and hatches) for prompt landing on the battlefield and for retaliatory fire. They are all equipped with reinforced hinges, opening limiters, pneumatic struts and springs for facilitating of opening.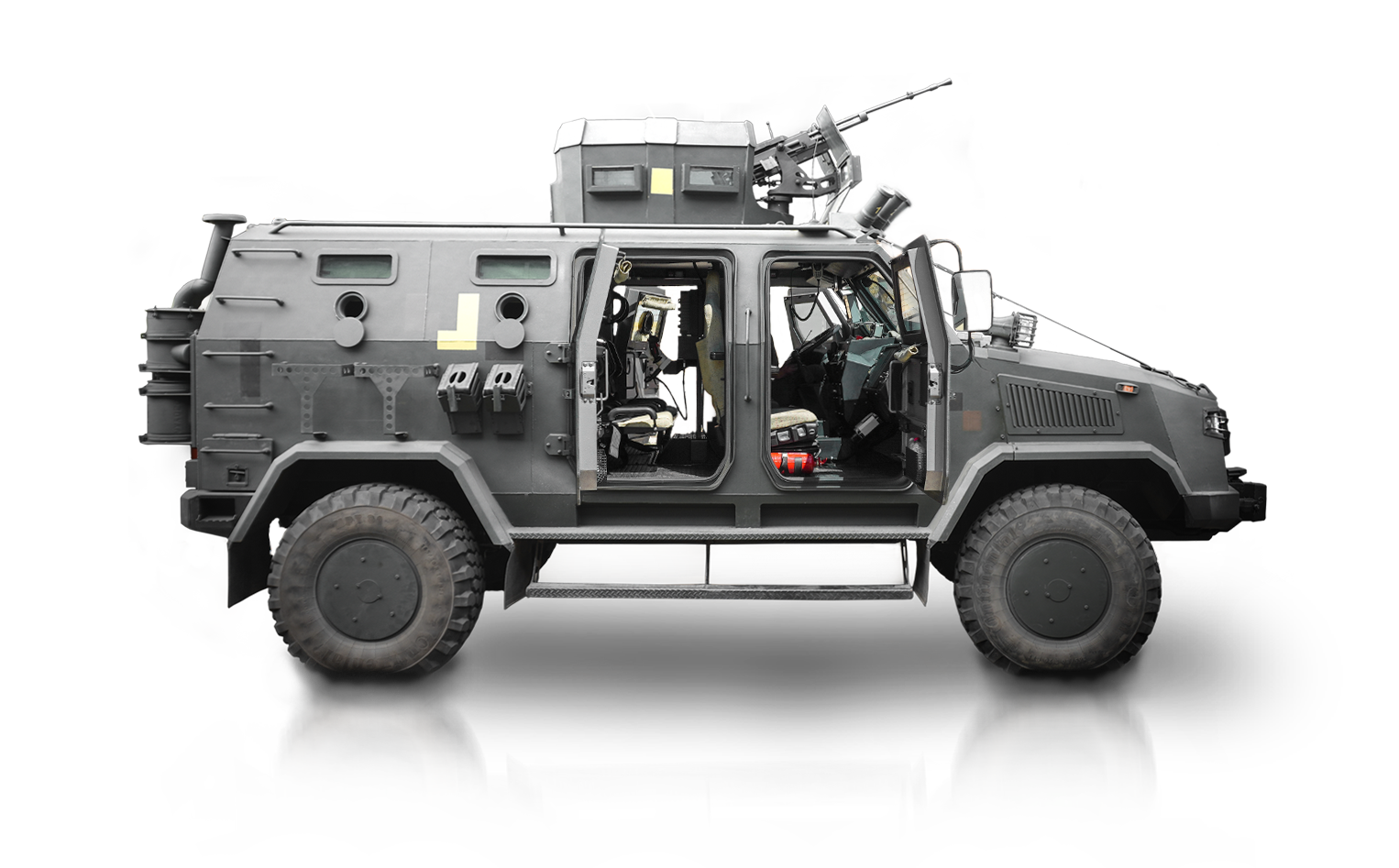 All PRACTIKA vehicles are designed as basic platforms to accommodate variety of modifications.