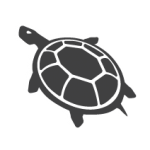 PRACTIKA
RESEARCH AND PRODUCTION ASSOCIATION
MILITARY AND SPECIAL-PURPOSE PRODUCTS
Research and Production Association PRACTIKA is full-cycle production enterprise. The company was founded in 1993 and since that time has been producing specialized vehicles of various types, both civilian (cash-in-transit vehicles, ambulances, police patrol vehicles) and military.
PRACTIKA's military products have passed state tests, are officially adopted by the Ukrainian Armed Forces and National Guard of Ukraine, and are repeatedly battle-tested. Besides, PRACTIKA performs export activity and supplies armored vehicles to foreign countries.
THE WEBSITE CONTAINS BRIEF INFORMATION. PLEASE USE THE BUTTONS TO DOWNLOAD MORE INFORMATION FROM PDF FILES.