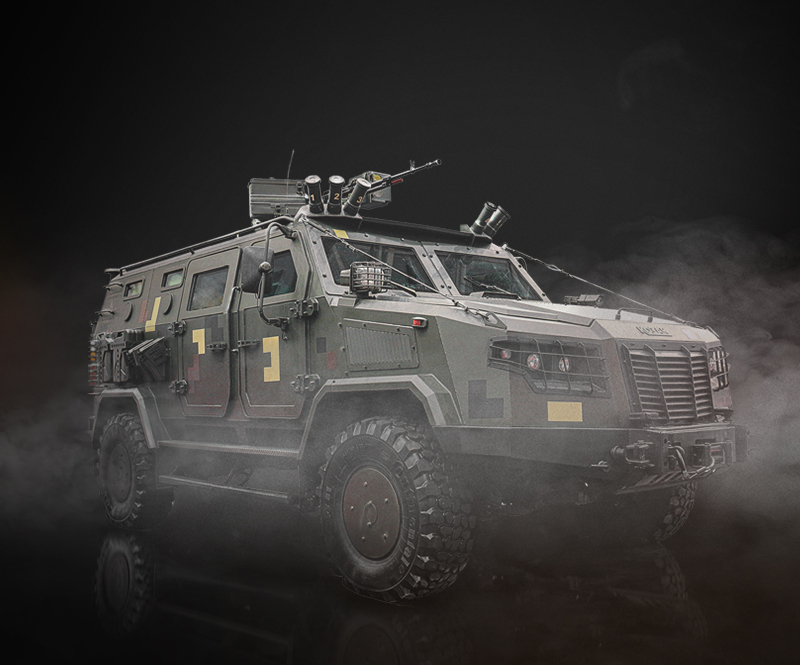 KOZAK-2M1 is tactical vehicle intended for a wide range of combat missions, including actions directly on battlefield. It excels heavy-armored vehicles in maneuverability and portability, and, at the same time, is much better protected than general utility vehicles like HMMWV. Particular attention is paid to the mine protection that allows using these vehicles in «asymmetrical conflicts».
OTAMAN is modern type of armored fighting vehicle, developed according to the latest trends in design of military vehicles of this type: rear location of troops compartment, high level of armor protection, which allows to carry not only auxiliary tasks but also battlefield missions, protection from landmines, substantive load capacity for installing of heavy equipment etc.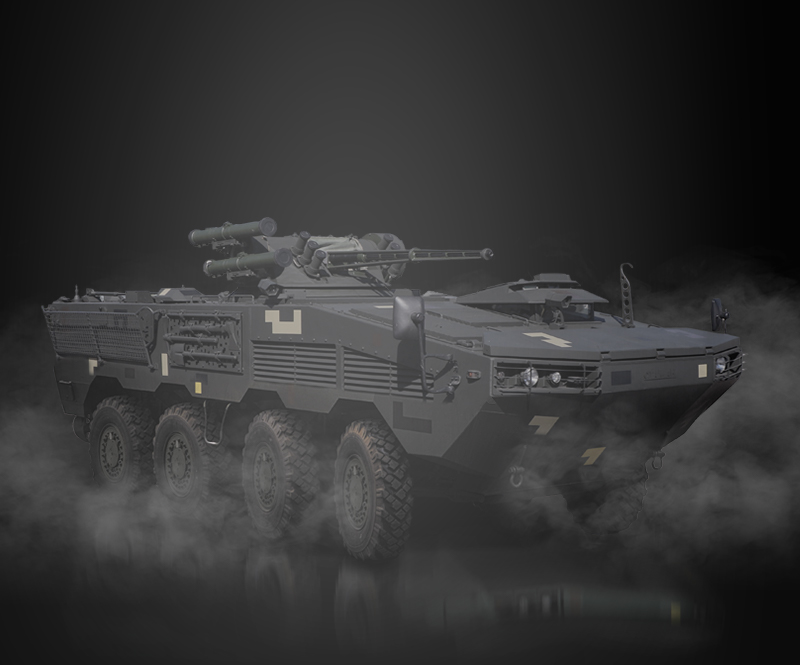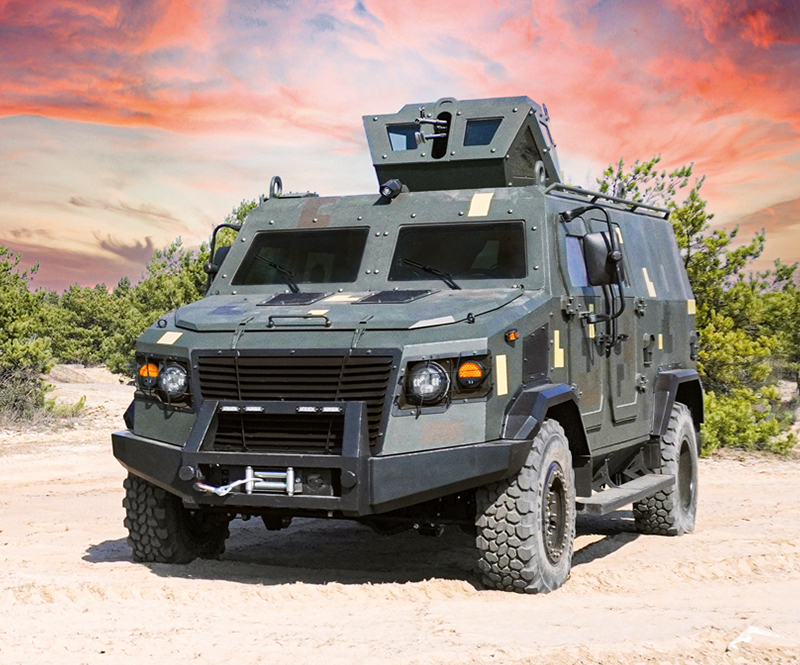 KOZAK-5 is armored utility vehicle, intended for both tactical tasks of low intensity and for usage by police units or special operations forces. Due to small overall dimensions (the smallest among PRACTIKA armored vehicles) KOZAK-5 is perfect for actions in dense-built urban areas.
HORUNGY is deeply upgraded version of Soviet AVF BTR-60. It has more spacious troop compartment, increased ballistic protection, mine protection (provided by multilayer floor and special blast attenuation seats), air conditioning, modern diesel engine (instead of two gasoline, that original BTR-60 has), modern surveillance devices and ability to install RCWS.