Read Time:
1 Minute, 6 Second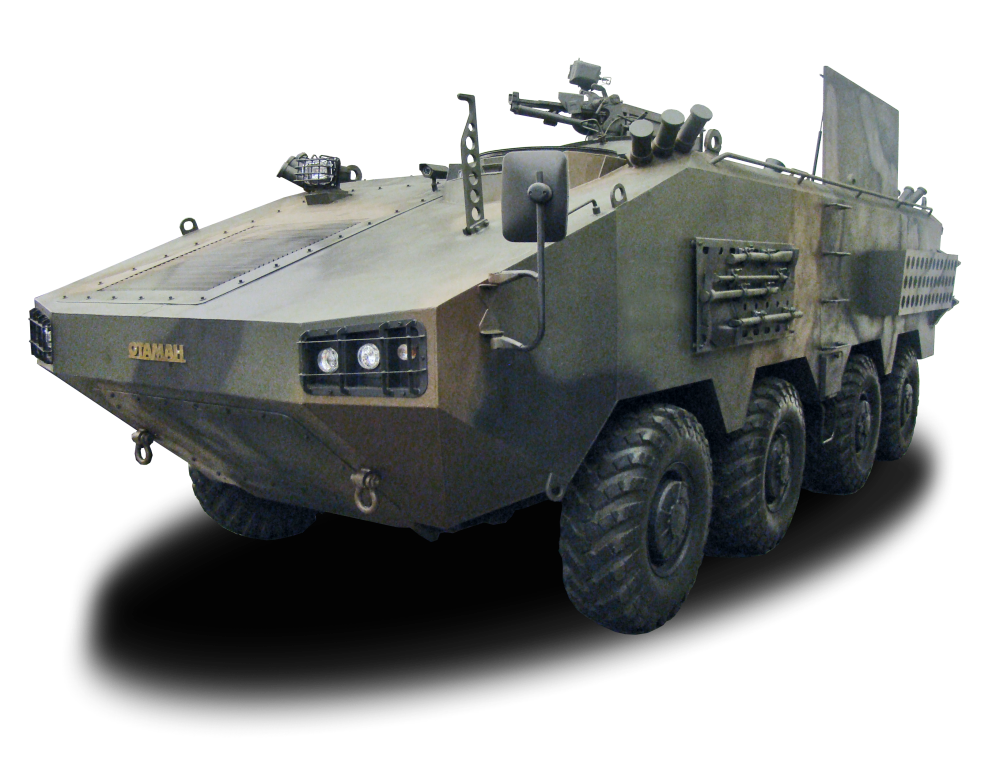 8×8 Armored Fighting Vehicle.
The wheeled armored vehicle with 8×8 formula made on the platform of BTR-60/70 to inherit outstanding all terrain driving performance and unique amphibious capabilities. Unlike its predecessor the hull designed according to the modern trends and requirements with engine compartment in the front and troops compartment – at the rear. Its powered by modern Deutz Turbo Charged Engine along with automatic Allison transmission. In basic configuration AFV provide the STANAG 4569 Level 2 ballistic protection and may be upgraded to Level 4 on the request.
Manufactured as the basic platform for differentiated type of modifications such as armored personnel carrier, infantry fighting vehicle (with 25/30 mm. weapon station), ambulance, command-and-control vehicle, field recovery vehicle or fire support vehicle is the ultimate solution to the customers with the fleet of old and outdated BTR-60/70.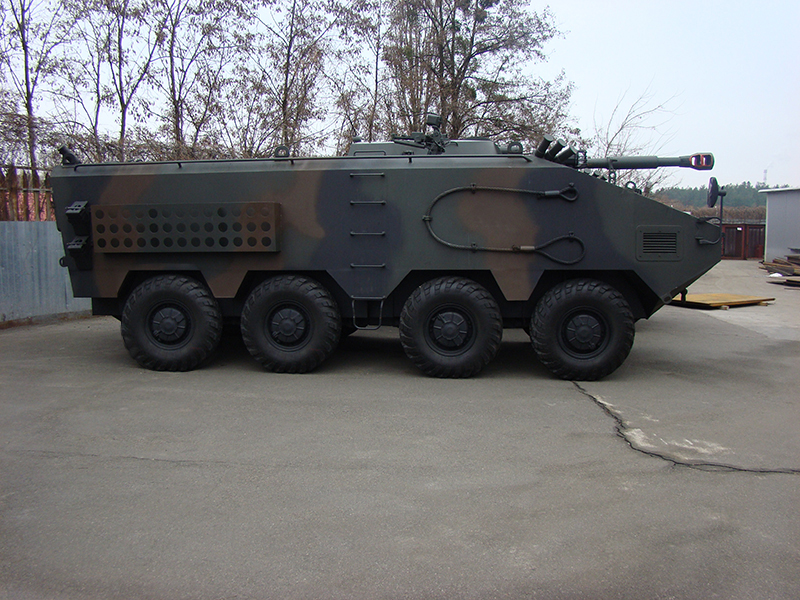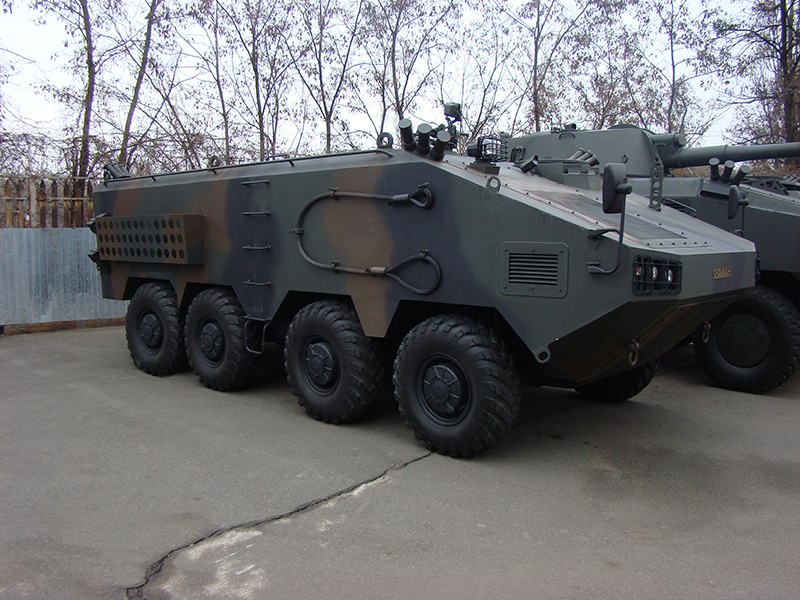 Technical data
GVW
13000 kg.
Length
7000 mm.
Width
2660 mm.
Height (by roof)
2430 mm.
Engine
Deutz, diesel
Power
320 hp
Torque
1200 N*m
Transmission
Alisson, automatic
Seating capacity
3 – 14
Ballistic protection
STANAG level 2
Equipment:
Radiostation
Navigation device
Thermal camera for night driving
360° day/night camera system
Climatic system
NBC filtration device
Intercom
Automatic firefighting system
Blackout headlights
CTIS
Amphibious drive (not all modifications)
MODIFICATIONS