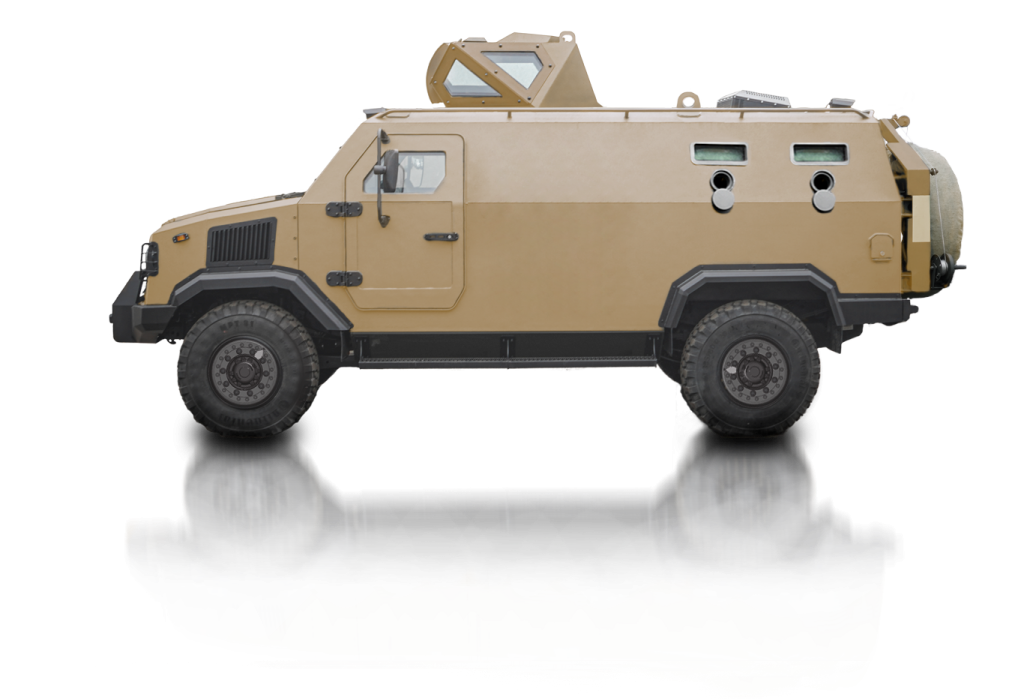 KOZAK 7 is armored utility vehicle, intended for both tactical tasks of low intensity and for usage by police units or special operations forces. Due to small overall dimensions (the smallest among PRACTIKA armored vehicles) KOZAK-7 is perfect for actions in dense-built urban areas.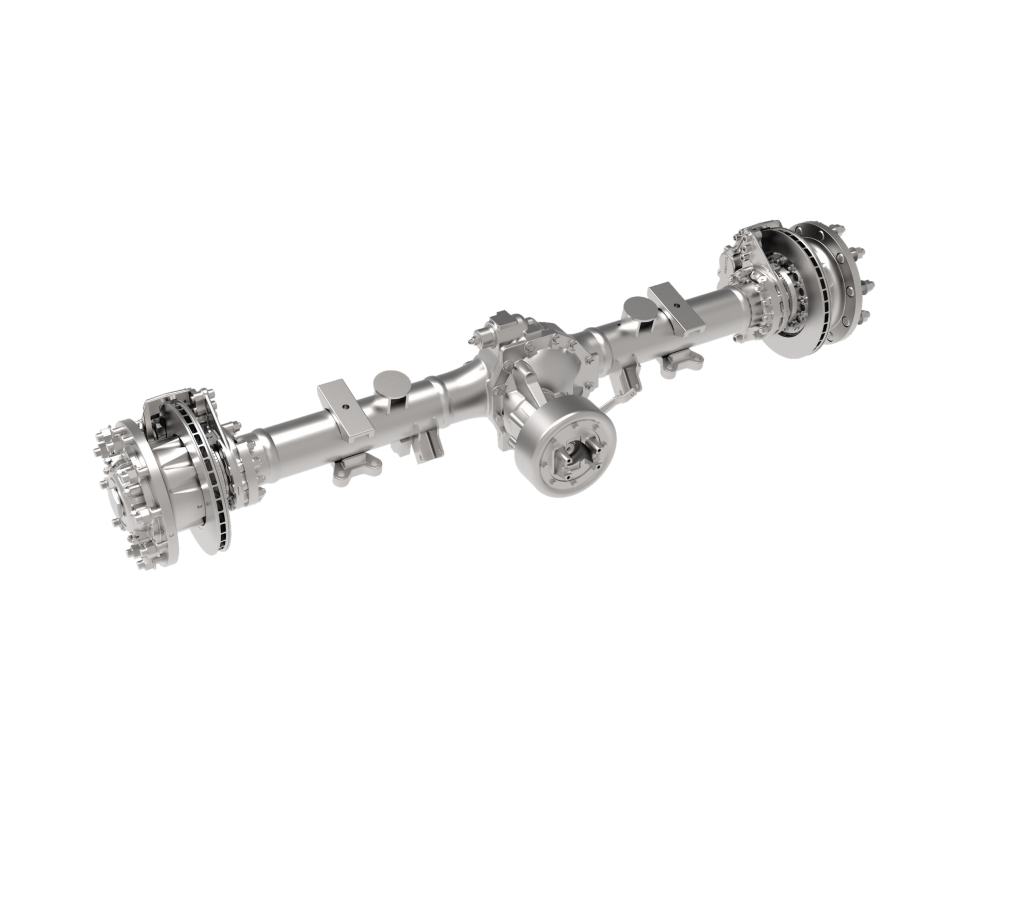 NEW AXLES
• Front axle with 1200 lbs (5,5 t) payload capacity
• Full chassis payload reaches 11,8 t. (+ 3,0 t.)
• Front/rearm axles weight distribution 47%/53%
• Brake system power calculated for all 11,8 t. weight
Plus some additional advantages, that
CANNOT BE REACHED WITH JUST SUSPENSION REINFORCEMENT
• Central Tire Inflation System
• JLTV milspec wheel ends
• Excellent ride quality (stability, driveability etc.)
• Longer lifetime and high reliability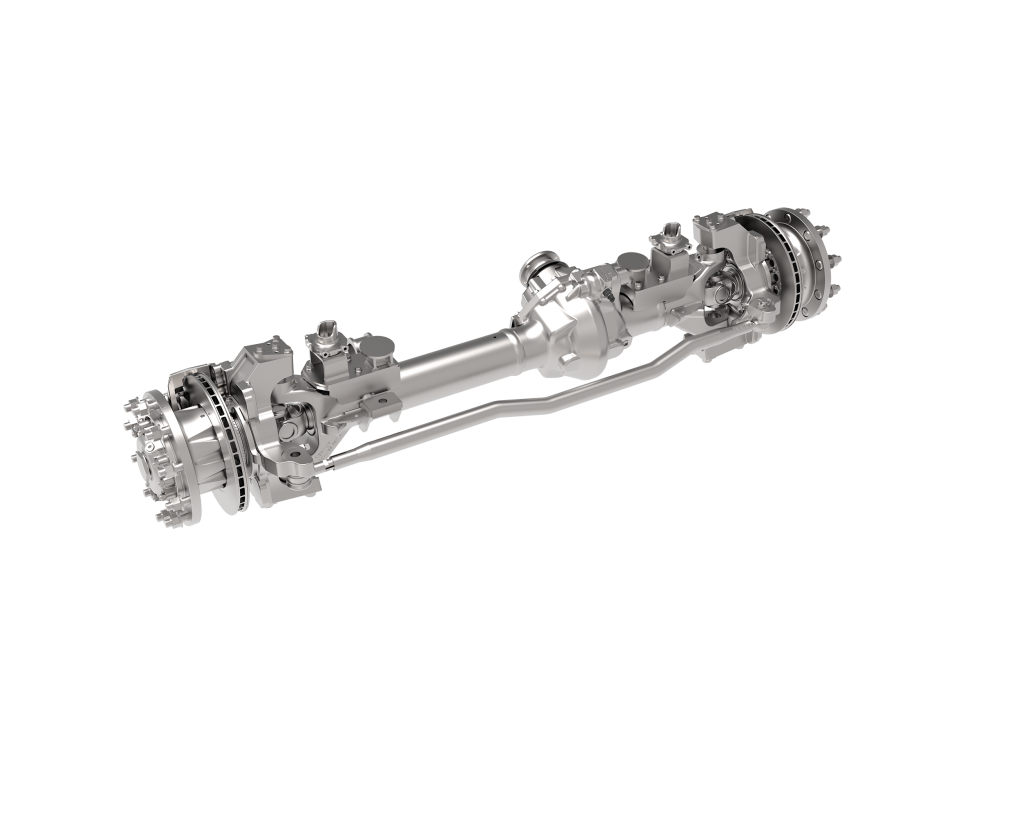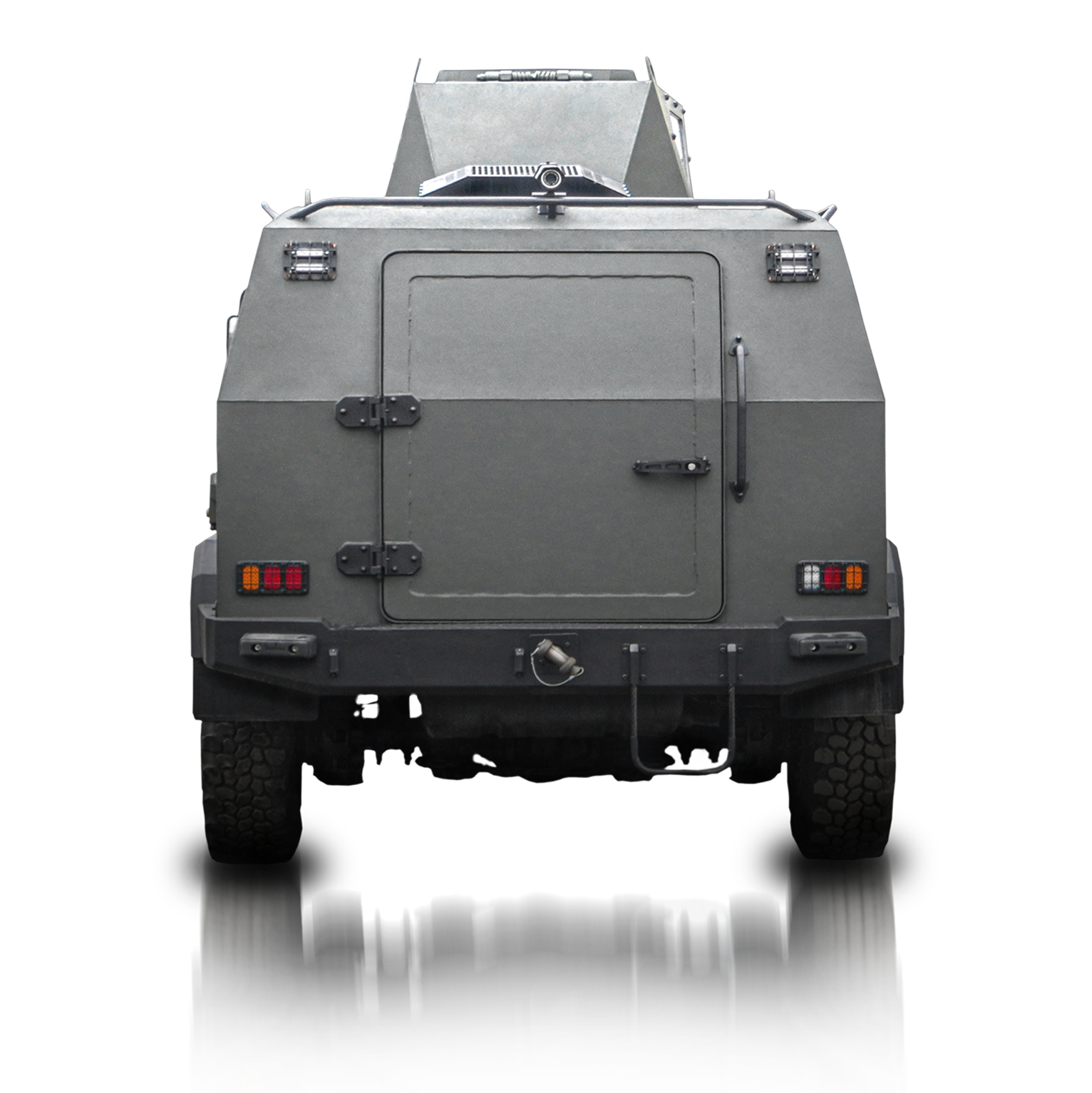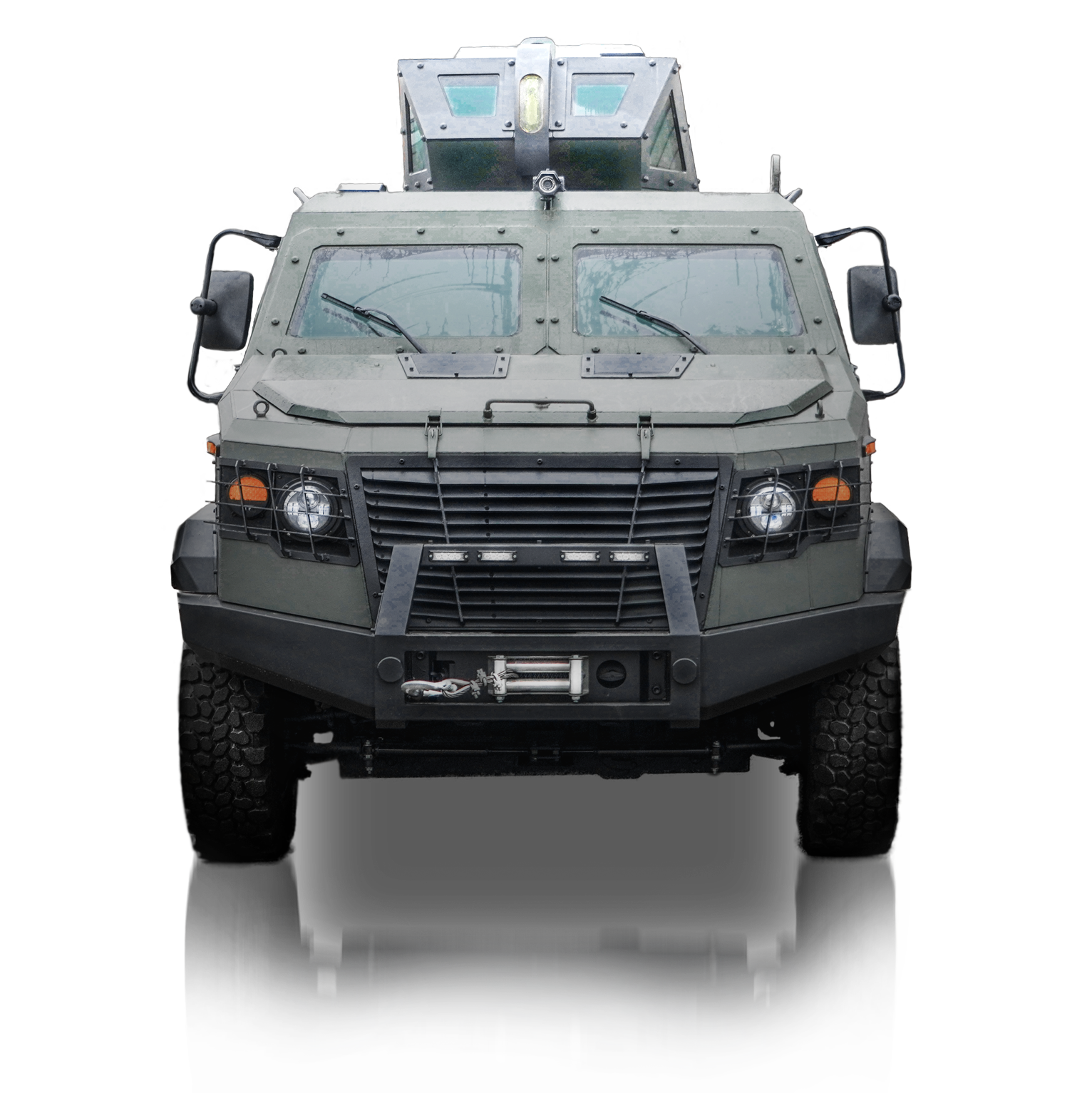 PRACTIKA armored vehicles have a sufficient number of openings (doors and hatches) for prompt landing on the battlefield and for retaliatory fire. They are all equipped with reinforced hinges, opening limiters, pneumatic struts and springs for facilitating of opening.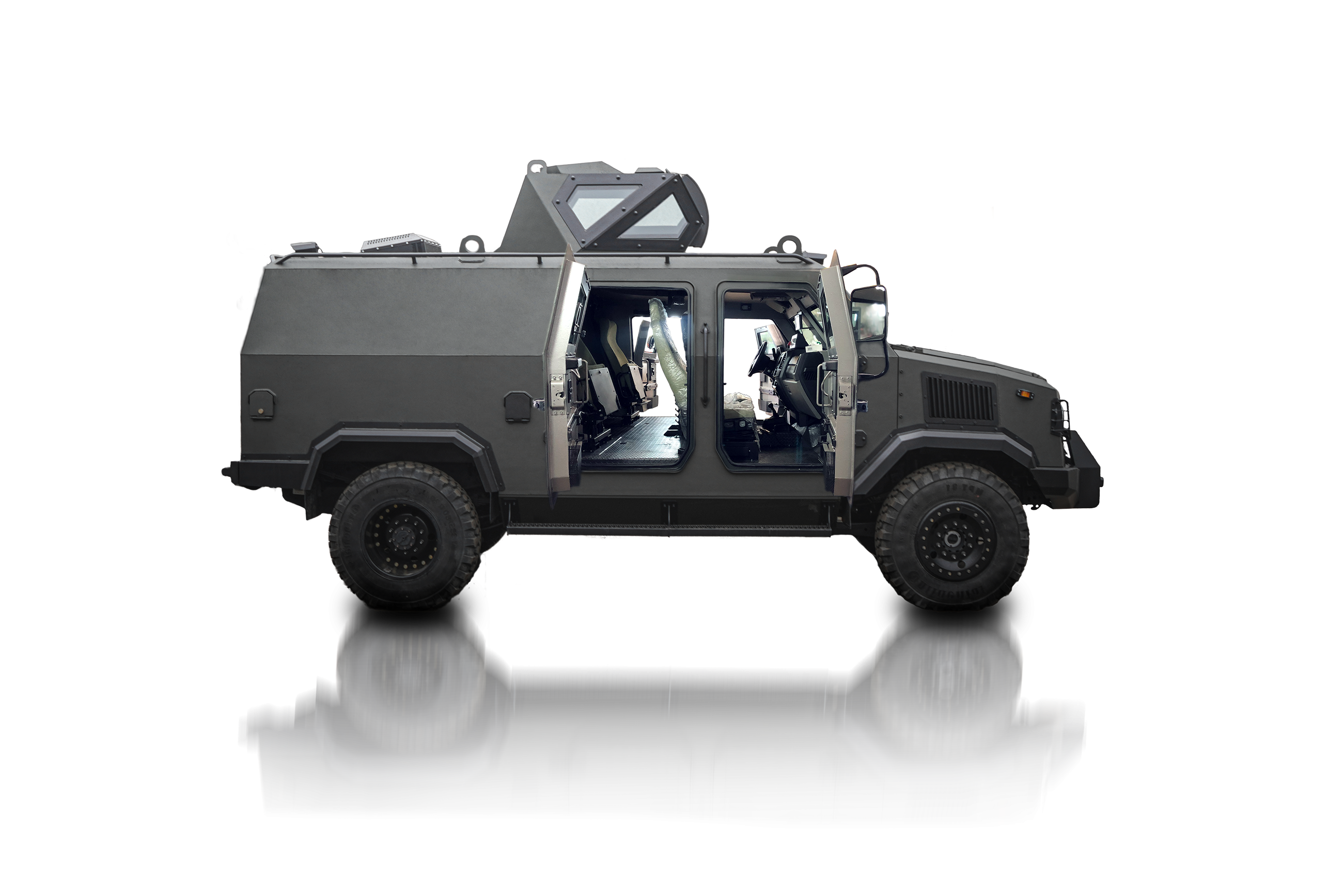 All PRACTIKA vehicles are designed as basic platforms to accomondate variety of modifications.